Toni Morrison once said that "If there's a book you want to read, but it hasn't been written yet, then you must write it."
In this beautiful world we live in, a select group of authors heard this quote… then went to TOWN. And then they wrote all the things I could ever want to read, ever. They are the real OG's, and you need their splendiferous books in your lives.
Warning: you just might get obsessed.
ALL THE LAINI TAYLOR BOOKS THAT EXIST ON THIS EARTH.
I would read this woman's grocery lists. If Laini Taylor came to the Chick-Fil-A where I currently work, I would probably read her receipt, too, because I'm convinced that the words would be imbued with Laini's exploding levels of bottomless creativity. Like, instead of 'chicken sandwich' it would say 'the soul-mated union of avian meat and divinely buttered bread'. (No, that's a lie, I'd be on the ground getting CPR because Laini Taylor walked in the building, but I'm getting ahead of myself)
I love Laini Taylor's personality. She's full of whimsy, wonder, and knee-slap humor, and her books are imbued with all this and more. I've let out seriously unladylike snorts at the library while reading her books. People have given me looks. Actually, that's probably true for all of the books on this list, but for Laini Taylor's top-notch literary masterpieces, it's true to the fourth power. I've lost count of how many minute-long chuckle sessions and "BWAHAHA"'s her books have given me. Sign of an excellent novel, #856: you sound like a supervillain while you're reading it.
"Daughter of Smoke and Bone" is the first book in the trilogy named after it.
"Strange the Dreamer" is based in an alternate world (with some insane inter-dimensional crossovers that will blow ya dang mind), and its sequel "Muse of Nightmares" knocks it out of the park. Obsessed.
CRAZY RICH ASIANS, DUH.
This three-book trilogy will make your day. And I say "make your day" because you'll get so into them, you'll park it on the nearest chair and finish them all in 24 hours. Okay, maybe I'm exaggerating a little – but once you crack these suckers open, you'll definitely be dealing with that temptation. And if you somehow summon the superhuman will to conquer it… than you're waaaay stronger than me.
I still have screenshots of the crazed ravings I texted a friend at 1:58 AM, the first one reading "…it's 2:00 AM, twenty pages left. I'm finishing this book TONIGHT." Thanks be to God that this dear friend had their alerts turned off.
"The Circle" by Dave Eggers
This book will rock your world.
I love going to college, don't get me wrong, but one thing that sucks about college life is that I can't stay up reading until four in the morning. I have, like, responsibilities. But if Dave Eggers releases a book in the summer, and you suddenly see me walking around with huge bags under my eyes, you know what went down last night.
The Circle is all about how social media impacts our world, and what would happen if we took it to the next level. Imagine how lucrative social media is now: almost everybody has an Instagram, Facebook, or Twitter, if not all three. But imagine there was one platform where you accessed everything – your phone calls, your bank account, your social media, your appointments, your GPS. Imagine how many people would be suddenly and deeply interconnected. This unifying platform I'm describing is the Circle. The book is all about what happens as we put more and more of our private lives in the public world – and when we should draw the line. The Circle will make you look at your phone differently.
What's even better, it will probably make you look at your phone less.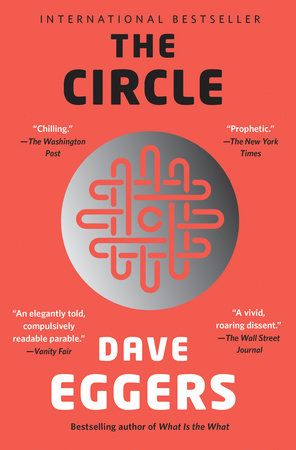 "Ready Player One" and "Armada" by Ernest Cline
Dude. Just take my money and write more books.
Also, before we continue: we aren't gonna talk about the Movie That Shall Not Be Named. I'm sorry, but on the list of horrible film adaptations that dragged their book through the mud, Ready Player One is number two… right below The Lightning Thief. Rick Riordan fans, you know what I'm talking about. (If you liked either of those movies…I suggest you withhold that information from me.)
Ernest Cline guy is one of my all-time favorite authors. I've read Ready Player One three times and Armada twice. I love these books because they cut straight to the core of what storytelling really is. The meaning of storytelling can be taken right from its name: it's all about making the reader feel like you're sitting across from them, telling them the story. Both of these books made me feel like a nutball teenage boy was sitting across from me, narrating this series of insane events that really happened.
These books are based in separate universes, but both worlds are strongly influenced by virtual reality. This is one of those bookworlds I wanna swan-dive into. I would die for the chance to wear a haptic rig and enter the OASIS from Ready Player One, or step into a controller hub in the Earth Defense Agency headquarters and pilot a virtual drone from Armada. After you read these books, I guarantee you would too. (And feast your eyes on this gorgeous image from the Armada cover!)
Bonus: if you love both virtual reality and anime, you'd love Sword Art Online. You can watch it for free with commercials on CrunchyRoll.com. Season one and two are great, but season three wasn't my fave. Luckily, it deviates from the actual plot, so you can skip it and head straight to season four (which is stunning) without missing parts of the plotline.
"The Help" by Kathryn Stockett
You remember that inspirational phrase people love to quote? "You is kind, you is smart, and you is important." This is where the quote is from. I love this tagline, to the extent that I have a keychain with the quote on my college notebook, but those words fall short when it comes to describing the epic writing beast that is Kathryn Stockett.
When Stockett released this book in 2009, she dropped a bomb of awesomeness on the free world. Two years later, the stars aligned to create a stunningly-rare, nearly-unprecedented event: a movie adaptation that was also really amazing and suited the book perfectly. After watching certain Movies That Shall Not Be Named, it was a real breath of fresh air (we still aren't gonna talk about that). And, bonus, the movie soundtrack is fabulous background music for studying.
The narrative bounces between the points of view of three characters – Abileen Clark, Minny Jackson, and Skeeter Phelan. All three will capture your heart. The book is based in 1960's Jackson, Mississippi, which was entrenched in racist beliefs and unfair social systems at the time. Both Abileen and Minny are used to incredible mistreatment from the white mothers they nanny for – and they're also used to staying quiet about it. But all that turns around when Skeeter, an aspiring journalist, convinces them to tell her their stories anonymously. She compiles them into a book, which soon becomes a bestselling fire-starter that scandalizes the masses… and starts to change their minds.
As a writer, I was really inspired by Skeeter, because she hustles hard for her dreams. She knew the odds were stacked against her: imagine how hard it would have been for a female in the 1960's to get a voice in the newspaper. But she does whatever it takes, starting off at a low-paying job writing a housekeeping advice column just to get her foot in the journalism door. And when Abileen, Minny, and their friends finally agree to tell their stories, Skeeter strings together sleepless nights just to get the stories submitted before her book deadline. It makes me feel a lot less alone when I stay up past midnight finishing a chapter or a blog post. I love how the right character can inspire me endlessly.
Before reading this book, I had barely dipped a pinkie toe into the genre of historical fiction, but The Help convinced me to dive right in. Not all historical fics are great, but sometimes, they shed light on important pieces of history. Because honestly, being teleported back to Jackson, Mississippi in the 1960's taught me a lot more about 20th-century racism than anything I studied in history class. My hat's off for Stockett, because it's incredibly difficult to write accurate windows into the past, and yet, she pulls it off with impeccable flair. Next up is a book that also nails it in the window-to-the-past category.
"The Rise and Fall of D.O.D.O" by Neal Stephenson and Nicole Galland
This is one of those monster books that could knock somebody out with a well-aimed swing. Which is probably a helpful reaction to anybody who interrupts you while you're reading it.
I adored this book and all its 769-page glory. The mark of a truly great writer is their ability to keep a reader not only interested, but riveted for hundreds and hundreds of pages. All of the uber-long books I recommend will share that common thread: yes, they're long, but that's only because all the subplots and extra chapters that attribute to their length are so great, they all got to stay in the book.
If you think the book's title gives off a time-travely vibe, you're not wrong. D.O.D.O. is an organization of time travelers – but I won't give you any further spoilers. If you wanna learn more about D.O.D.O., you're gonna have to get this book airlifted to your house. (I'm sorry, I can't stop making jokes about how long this thing is.)
You will keel over laughing when you read this thing. Especially during the scene where vikings invade a Walmart, and one of them writes an epic poem about the conquering of Walmart. I've heard people say that their favorite poems are the ones that make them cry. That's true for me – except I'm not talking about tears of sadness or empathy. Hands down, the Capture of Walmart told from a viking's perspective was my favorite poem of 2018… and I cried from laughing so hard.
EVERYTHING BY JOHN GREEN (and his brother Hank Green!)
If an alien came to Earth and asked me for a tour of all the beautiful things this world has to offer, I would immediately turn to my bookshelves and take out everything John Green has ever written. As well as Hank Green's book, An Absolutely Remarkable Thing, which is absolutely remarkable. And then I'd pick up my phone and go to my podcast app, to show my alien friend the amazing podcasts that John and Hank founded. The best one is Dear Hank & John, but since this page is about books, I'm gonna leave the further discovery of this fantastic podcast to you. If you need a laugh or a pick-me-up, go check out their superabundance of podcast episodes and hilarious youtube videos on every topic under the sun.
Thus far, I've been giving you short blurbs about why you should read all these books. But with John and Hank Green, I almost feel like this is unnecessary. Really, all you need to see are pictures of these guys.
…if you're not THOROUGHLY convinced at this point, then I can't help you.
Must-reads by John Green include "The Fault in Our Stars", "Turtles All The Way Down", "Looking For Alaska", and "Paper Towns". There's also "Let It Snow", a trio of short stories that I absolutely adored, one of which is written by John Green. And of course, there's Hank Green's "An Absolutely Remarkable Thing", which lives up to the name.
Bonus: if you need a good study break, step right up to Vlogbrothers, their youtube channel. It's difficult to say which one is funnier: their books, or their videos. I might have to go with their videos, since you get to see a 40-year-old New York Times bestselling author say things like, "Pizza. The answer is always pizza."
The Deadpool Comics
This is an outside-the-box book recommendation I never thought I'd make, but the Deadpool comics really hit it out of the park. I'm picky with the comics I read for the same reason I'm picky with the anime I watch: yes, the storyline is important, but I tend to only stick around if I love the art and animation style. Luckily, Deadpool delivers – big time.
The great artistry behind the Deadpool comics, however, are just icing on the cake. It's been awhile since I read a Deadpool comic, and next time I do, I'll be updating this part with a better description of the overall plot. But I can still attest to the fantastic character building of Deadpool, whose inner conflict we get to see in almost every installation of the comic series. One of the beautiful things about books, comics included, is that writers can create these fantastical characters with the ability to survive fifty gunshot wounds, or fly through the sky at supersonic speeds, or download an entire library into their brain in seconds, and yet, we as readers can still deeply relate to the personal struggles that make them human. That's one of the reasons why I read. And, more specifically, one of the reasons why I read Deadpool.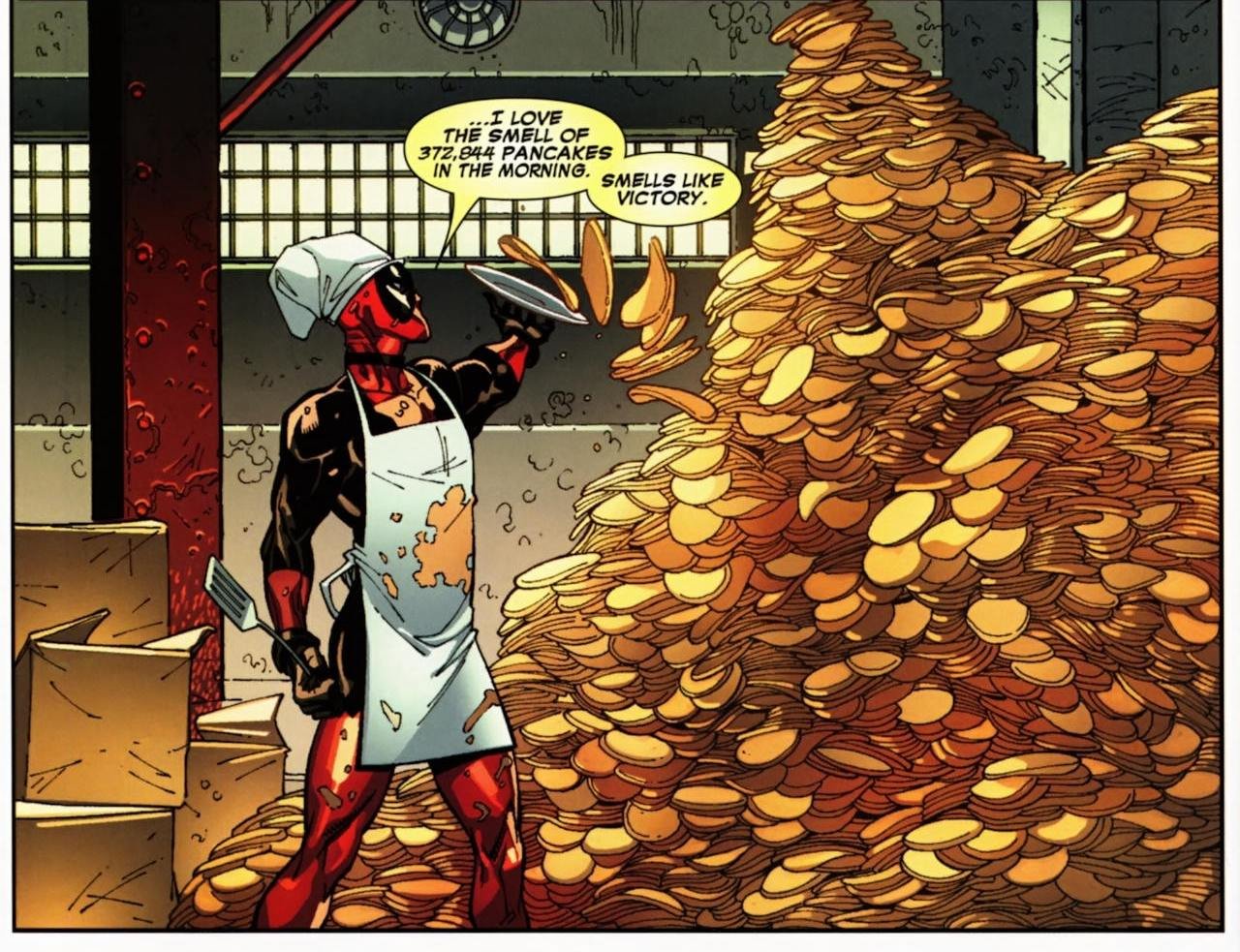 Last (For Now) But Not Least: The Renegades Trilogy by Marissa Meyer
Stack all the books Marissa Meyer wrote end-to-end, and you'd see a prime example of a writer's glow-up. Except in this analogy, she's one of those crazy people who starts out looking like a model in middle school, then gets even better from there. Cinder, book one in Marissa's first series, is killer, to the point that I'd bet money that our future generations will consider it classic literature.
The Renegades series, however, is a step up. Oh ma LORD, was it good. This book is the love child of Divergent and the Marvel universe. It takes place in a dystopian future where many people have superpowers, and most are taught to use them for good. The "good guys" are known as Renegades. They're the ones who willingly submit to being cataloged and tracked by the government for having superpowers; they're also held to high standards with even higher penalties for falling short of them. Not every superhero wants that kind of life – including Nova, an Anarchist, the name given to all heroes that don't affiliate with the Renegades. In the streets, Nova operates as Nightmare, a masked Anarchist with the ability to put people to sleep with a single touch.
The most nail-biting tension in this series comes from Nova and Adrian's relationship, which gets even juicer in book two (dear reader-of-book-one: you have a lot to look forward to). Because the twist is, Nova isn't the only one with a secret identity. And yes, you guessed it: when they meet in real life, neither of them has any idea that the other person is their archenemy. Pun intended.